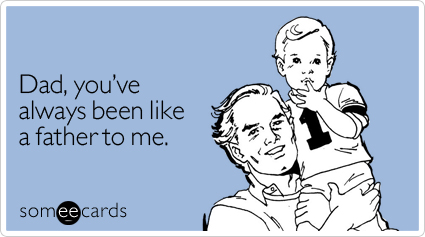 Tony Kornheiser, he of ESPN's Pardon The Interruption and ESPN980 in Washington, D.C., says that what he wants for Father's Day is to be able to golf on Mother's Day.
Me? I have simple needs. I want bagels, coffee and the ability to watch World Cup and not Disney Junior cartoons. I'll even go grocery shopping and do the laundry. Just no Sofia The Worst.
I started writing this on Saturday morning. It's now Sunday at 1 p.m. I'm back from Wegmans, the laundry is on and my daughter is watching, wait for it, Sofia. Sigh. It would be one thing if the episodes were original, but this is a knock off of The Brady Bunch episode where Peter plays ball in the house and all of the other kids cover him so he can go on his camping trip.
I did make a list, not that you would have known from all of the stuff I forgot. Including the list, which I forgot to photograph for this week.
So, in honor of Father's Day, I'm going to do the one thing that unites fathers universally. I'm going to take a nap.